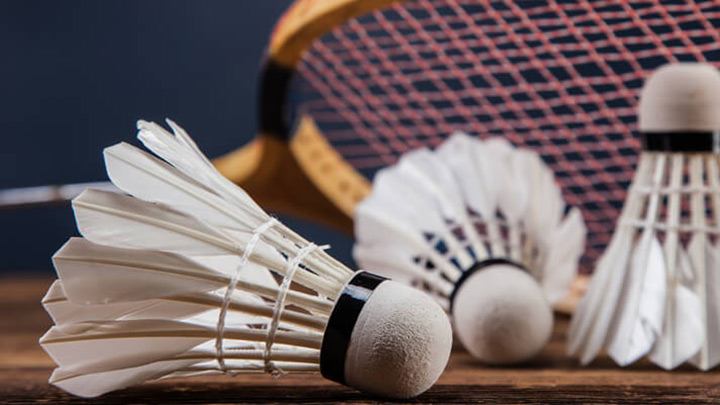 Shuttle Swap Badminton Tournament
by Spyn
Badminton
Saturday, 15th Jun 2019 | 10:00 AM to 06:00 PM IST

About The Event
SHUTTLE SWAP

Serve it, Smash it, Win it

Presents Badminton Tournament for Mens Singles, Mens Doubles and Mixed Doubles

Exciting Cash Prizes to be Won. REGISTER NOW!!!

Dear Shuttlers,

Shuttle Swap is pleased to announce yet another Open Badminton Tournament.

Date:- 15th June 2019

Location:- PLAY9 Badminton Academy of Fitness & Sports
68/1, Near Parijatha Farm, Siddapura, Whitefield, Bengaluru, Karnataka 560066


Categories and Registration Fees:
• Mens Singles- Rs. 500/-
• Mens Doubles: Rs. 700/-
• Mixed Doubles: Rs. 700/-

1) Singles:-
a) Winner - Rs. 3000/-
b) Runners-up Rs. 1500/-
2) Men's Doubles:-
a) Winner Rs. 4000/-
b) Runners-up Rs. 2500/-
3) Mixed Doubles:-
a) Winner Rs. 4000/-
b) Runners-up Rs. 2500/-

Features:
• Exciting Cash Prizes, Trophies, and Certificates for winners and runners-up.
• Welcome Kit for All.
• For registration coupons and discounts, Follow our Instagram page @swapshuttle(https://www.instagram.com/swapshuttle/) and like our facebook page @ShuttleSwap(https://www.instagram.com/swapshuttle/) and keep following our stories for new updates.
• Players to register for 5 or more entries in a single transaction gets a group discount.
• Sports photography at the venue.

Rules and Regulations:
• Qualifier matches will be played as league matches. Finals and Semi-Finals will be best of three sets (21 points each).
• The tournament starts at 10:00 AM.
• Players are required to report at the venue 15 minutes before the scheduled match.
• Non-marking shoes are mandatory.
• Yonex Mavis 350 shuttle to be used.
• If the player is not available at the time of their match, the referee has full authority to disqualify the participant.
• Referees decision is the final decision.
• Only 18+ years of players are allowed.
• Players are requested to bring their own equipment.
• A minimum of 10 registrations is required for a category. In case of insufficient entries, a refund will be given to registered participants for that particular category.
• Registrations will be closed one week before the event.
• If the time limit exceeds, the tournament will be continued on the next day(16th June (Sunday)).
• Ranking players are not allowed.
• Substitutions or changes of schedule are not allowed unless with concrete reasons and must be approved by the organizing committee.
• Shuttles will be provided during the match. Change of shuttles will be at the discretion of the referee.
• If a player is participating in more than one category, the player is requested to register for the same before the event.
• Standard Badminton Rules applied.


Note:
• REMEMBER TO INCLUDE YOUR PARTNER(S) NAMES & CONTACT DETAILS IN YOUR ENTRY FOR MEN's DOUBLES/ MIXED DOUBLES.
• The prize amount may vary according to the number of entries for the corresponding category.




PLAY9 Badminton Academy of Fitness & Sports 68/1, Near Parijatha Farm, Siddapura, Whitefield, Bengaluru, Karnataka 560066
View map
Sat, 15 Jun 2019 10:00 am
Sat, 15 Jun 2019 06:00 pm